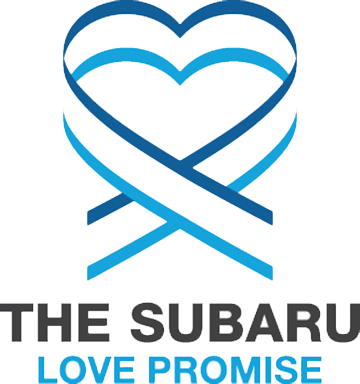 What is the Subaru Love Promise?
Subaru and our retailers believe in making the world a better place and the Subaru Love Promise is our vision of respecting all people. This is our commitment to show love and respect to our customers and to work to make a positive impact in the world.
How is Southern States Subaru dedicated locally to the Love Promise?
Our Love Promise can be seen in various partnerships with local charities and non-profits. We're grateful for the opportunity, not only to be a part of our community, but to serve it as well.
Second Chance Pet Adoptions, SPCA of Wake County
Love Promise Stories from Southern States Subaru
Subaru and Southern States Subaru believe in making a positive impact on the communities in which we live and work. We uphold that belief through our Love Promise Community Commitment. Every month, we select inspiring stories from customers and partners from around our area who strive to support our collective commitment and feature them here
Elderly Appreciation - Carole H
Due to us being an elderly couple and recent surgery, I needed to "get in and out." I had called ahead and explained the situation. I arrived and Michael acknowledged my call and made it his personal mission to ensure good quick service. My paperwork was ready, explained and then Michael went and got my vehicle and brought it to the doorway for me. What a delightful way to be treated and very gently taken care of. Appreciated more than you know. When you get elderly, you use a cane and are slower than the folks around you, it's just so nice to not be made a spectacle of but instead treated with respect. Thank you, Michael.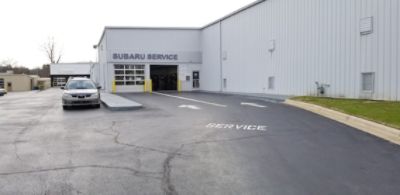 ---
Share the Love Event - Andrew L
Hi Maurice, Just wanted to send another big thank you for everything with this year's Subaru Share the Love Event! I dropped off the check at the office yesterday. That will help us continue funding game-changing cancer research. We are so grateful for Southern States Subaru's continue support. If you need anything from me in the meantime, please don't hesitate to reach out and let me know. I hope to see you at the Victory Ride! Thank you, Andrew Lackey Assistant Director Community Engagement & Fundraising Innovation The V Foundation for Cancer Research 14600 Weston Parkway Cary, NC 27513 v.org VICTORY OVER CANCER®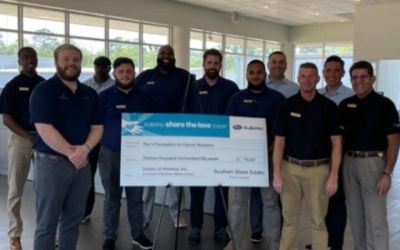 ---
VICTORY OVER CANCER - Maurice G
We couldn't be more thankful to have been a part of this again this year. It really means a lot to us to be a beneficiary of such an amazing fundraising event. Even with all of the challenges – you all were able to raise an incredible amount to help fund game-changing cancer research! Congratulations on such a successful event and we are so, so grateful. We would love to come by and do another check presentation! I've chatted with my colleague, Katie, who joined us last year. I hope training is going well for the long ride and I'll be there race day to cheer you on! Thank you! Andrew Lackey Assistant Director Community Engagement & Fundraising Innovation The V Foundation for Cancer Research 14600 Weston Parkway Cary, NC 27513 v.org VICTORY OVER CANCER®
---
Southern States Subaru Pet Adoption - CHRIS A
Southern States Subaru worked with the Raleigh SPCA for a very successful pet adoption. Twenty nine dogs/cats were adopted during the time frame raising over $7,000 to support the Raleigh SPCA. We look forward to another successful adoption this year. Thank you to all that participated. Hi Chris! Here's an album that includes photos (and a few videos) of almost all the pets on our adoption report: Thank you for the help this month, We are grateful for your support! All the best, Samantha Ranlet Marketing Communications Specialist SPCA of Wake County200 Petfinder Lane Raleigh, NC 27603 919.532.7066 (office) 919.772.2326 (main)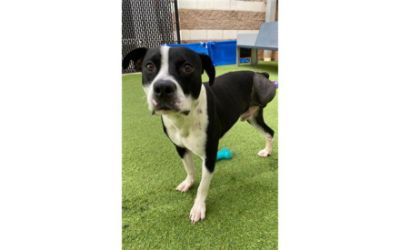 ---
Subaru Loves Pets — SPCA of Wake County - Samantha R
When 7-year-old Dalton was living alone as a stray, he was fighting against all odds to survive. Not only did he have to search daily for food and water, avoiding traffic and the other dangers of living outdoors, but he did it all while being almost completely blind. But then, Dalton had a lucky day. A Good Samaritan stumbled upon him and saw how much he needed help, so they scooped him up and brought him to a nearby shelter. And before long, Dalton was being transferred to SPCA Wake where he could get specialized veterinary care and have all the time he needed to find a forever family. When Dalton arrived at SPCA Wake, a comprehensive veterinary assessment revealed that Dalton's condition was worse than initially thought. His eyes suffered from just about every illness and condition in the book. Severe and painful swelling, chronic infection, cataracts — Dalton suffered from it all. He needed veterinary intervention badly. Unfortunately, Dalton's eyes were too far gone to be saved. So before long, both of his painful, failing eyes were removed, and for the first time, Dalton felt relief from the untreated conditions he'd been living with for so long. And we watched as Dalton was transformed. Without the burden of his painful condition, his personality was finally able to shine through. The shy, nervous dog we first met became a lively, playful pup content to zoom around the SPCA's play yard for hours on end, happily greeting everyone he met, and sporting a big, goofy smile for the very first time. Dalton began working with SPCA staff adapting to the loss of his remaining eyesight. Our team helped Dalton learn new "blind dog tricks" such as whistle recall, so that when his adoption day came, he would be ready to navigate and settle into a cozy home life with his new family. But weeks passed, and Dalton still hadn't found his forever home. That is until he entered the spotlight as an adoptable underdog for Subaru Loves Pets. With the help of our friends at Southern States Subaru and a swell of support and well wishes from online followers, Dalton caught the eye of a young woman looking for an extraordinary dog to call her own. And just like that, Dalton was on his way to explore his new home, meet his new dog brother, and cuddle up with his new mom, who was just as happy to have him as he was to have her. If his story had gone differently, the world might have never gotten to see the real Dalton. But now, with the help of Southern States Subaru, Dalton is safe and happy with a loving family who will protect and cherish him so that he can have the joyful, confident, and healthy future he was meant to have. Dalton is just one of countless pets whose lives have been transformed by the compassion and generosity of animal lovers willing to fight for the underdogs. With the help of Southern States Subaru, 389 dogs, cats, and small pets were adopted through SPCA Wake in October 2021 alone. That is 389 lives saved, 389 families touched, and 389 futures opened up for companion animals big and small, from all walks of life. These stories wouldn't be possible without the support of compassionate animal lovers like our friends at Subaru. We are incredibly grateful for the outpouring of care and love that has given these pets and their new families the gift of happy futures together. For each and every pet rescued and family expanded, it truly makes all the difference in the world.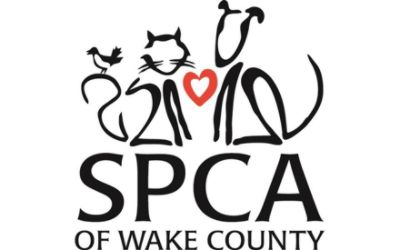 ---
Absolute Heroes - Chris A
Dear Chris and our friends at Subaru, John describes you as "absolute heroes." 13-year-old Conrad talks about your kindness. Since his liver transplant in 2016, Conrad's family has spent 30 nights at the Ronald McDonald House. To hear Conrad and John talk about their journey and what a difference YOU made, watch the Subaru Hero Video: 2020 Hero Video for Southern States Subaru of Raleigh - YouTube I hope you'll share this video with your team, as well as our deep gratitude. Thank you for your involvement, leadership and generosity – you make a world of difference for kids like Conrad and their families. Sending best wishes for happy and healthy holidays from our House to yours! Traci Traci Cortez Director of Events + Community Engagement Ronald McDonald House of Durham and Wake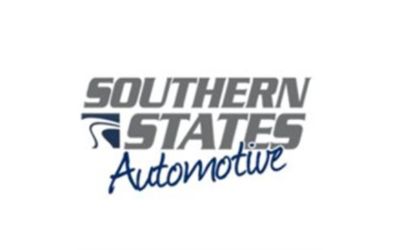 ---
Make a Dog's Day - Andy A
Subaru is proud to establish the first-ever National Make A Dog's Day October 22nd. As part of Subaru Loves Pets month, we're inviting all dog lovers to do something extra special for their furry best friends. Plus, Subaru will be focusing our efforts on helping the hardest-to-adopt shelter Dogs –those with special needs-find homes. Get ready to fall in love withThe Underdogs. #MakeADogsDay Meet Gabi! Gabi has been at the Humane Society of NWGA (Northwest Georgia) for seven years. If you asked the volunteers to pick their favorite animal at the shelter, Gabi would win hands down. She does not do well with dogs or cats so must be the only animal in an adult only family. She loves people and will bond very quickly to you. Gabi would make someone a great companion. She is waiting patiently for her forever home. If you have room in your heart and your home for this sweet girl then please fill out an adoption application, highlight and right click this link: https://hsnwga.org/adoption/application-for-adoption/?fbclid=IwAR2Ie18p6U3ryKi-niIuIZFTd-waD98xrySl7IJmiRBXE239WP7dpODubiU #MakeADogsDay #SubaruLovesPets #TheUnderdogs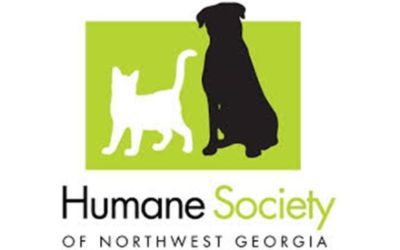 ---
Subaru brings comfort to families - Krissy D
Southern States Subaru accompanied the Leukemia & Lymphoma Society to the Ronald McDonald House in Chapel Hill on Monday, July 16th. It was the first time any of the Subaru staff in attendance had participated in this 3rd annual delivery of blankets and kid's craft kits, and they were excited to be a part of it. Cathy Hall, at the Ronald McDonald House, loved the new look of the 80 blankets that were donated and delivered. She commented that they were able to give away many of the blankets from last year as presents for families during Christmas-time. RMH will distribute the blankets similarly this year, as needed throughout the summer and fall, and then the remainder will be gifted as a special Christmas surprise. The Ronald McDonald House is pleased to have another small piece of comfort to offer to families while they are away from home. They look forward to a continued partnership with Subaru and the Leukemia & Lymphoma Society.
---
Carlson Subaru Love Promise to Home for Children - Paul T
Carlson Subaru donated $30,000 to the School of Graphics Art at the Masonic Home for Children at Oxford, NC. First envisioned in 1875 by John H Mills, Superintendent of what was then referred to as Oxford Orphan Asylum, the School of Graphic Arts has grown over the years into a vibrant and integral part of campus life as well as an important partner to the local business community.Since its beginning over 140 years ago many students have learned the valuable trade which carried them into adulthood. Even more important than that was the work ethic learned here that has followed them every step of their lives whether they continued with their printing careers or not. Sharing the Love is a great program that Subaru has started and we are so thankful for all they do.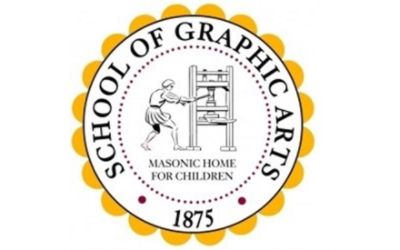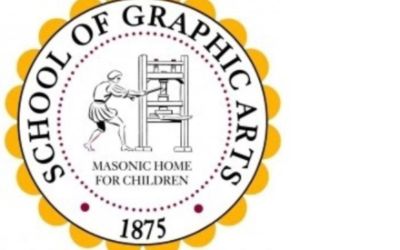 ---
Subaru Cares about about those fighting cancer - Krissy D
On June 23rd, four generous Subaru employees accompanied me, from the Leukemia & Lymphoma Society, to the Ronald McDonald House (RMH) in Chapel Hill to deliver 80 blankets and 10 children's craft kits to families staying at the house. Staff at RMH were grateful for Subaru's kind donation which they'll save to share with families during the chilly fall and winter months to come. Children staying at the house will have the opportunity to enjoy the donated craft kits which were complete with crayons, paint, chalk, and more. It was a memorable experience and a touching example of Subaru's amazing culture of caring!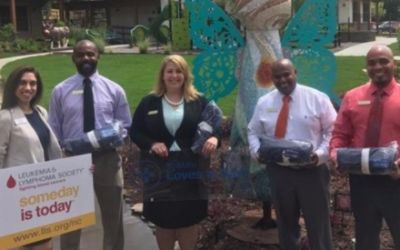 ---